Happy Fiber Arts Friday!
Twas the week before Christmas and all through the land
Knitters, Weavers, Felters and all that Crochet
Had cramps in their hands.
It's been such a busy week, I couldn't even finish my poem.
I have been working on more socks and feel like I'm finally understanding my Auto Knitter. My heels are starting to turn without dropped stitches and even my toes are looking good. Soon, I will start making socks for feet that aren't my own. In the meantime, I am enjoying wearing all of my learning socks.
I also had a super duper amazing sale at the Buy Local Show. One of my customers has commissioned me to weave a project for his wife using some yarn he provided which was her mother's plus my own. I made a promise to do my best to have it finished by Monday. Guess what I'm going to be doing this weekend. Gaaaaa!
So, share your Fiber Arts projects. Next week, lets share our year in review. Yes, it's already that time. Have a great weekend!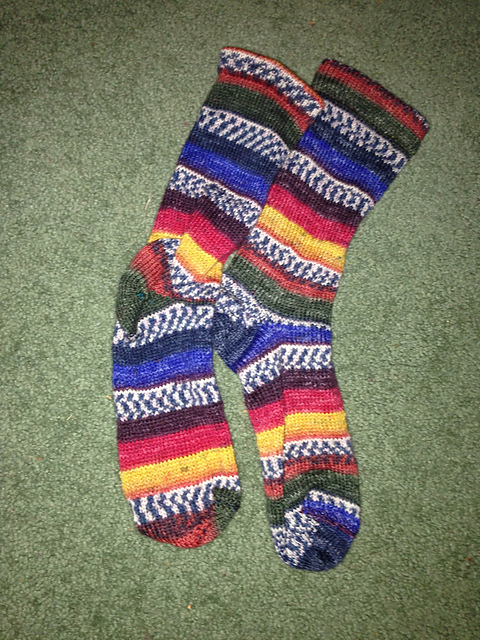 Fiber Arts Friday !
To participate:
Submit your blog article using your current blog address NOT your complete blog i.e. you would submit
http://wonderwhyalpacafarm.blogspot.com/2010/02/e-i-e-i-doh.html
http://wonderwhyalpacafarm.blogspot.com
Link back to Fiber Arts Friday from your post
so that your readers can come and see everyone else's projects! Text link to
WISDOM BEGINS IN WONDER!
Visit as many of the other participants as possible and leave comments! That's what helps us all

connect!
Check out these wonderful blogs